There's this old joke in the ad biz:
How many account executives does it take
to screw in a light bulb?
Answer: How many would you like?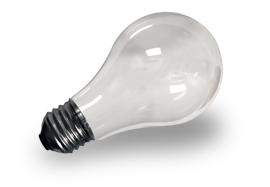 Funny. But actually it's quite telling. An honest take on marketing from marketers.
The light bulb, which symbolizes the "idea," is absolutely necessary.
The number of agency personnel needed to implement the "idea" and make it work...
that's a matter of opinion.
Here's our opinion: You need to find the right sized agency to work with. And chances are, that agency isn't a big one.  Rather, it doesn't need to be. 
Johnny Agency offers big agency experience without the big agency price tag.
Launched in 2003, Johnny Agency is uniquely suited to provide clients with a complete range of marketing services scaled to virtually any sized need.
We work with our clients in a variety of ways, from project basis to serving as a virtual marketing/creative department.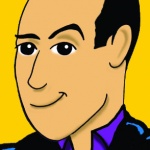 John Fletcher
President/Creative Director
Johnny Agency, Inc.
Johnny brings to the table a rock-solid foundation in the traditional disciplines of TV, radio, print and outdoor – and has been developing websites and other digital creative in various and emerging forms since 2000.
Johnny began his career at Grey Worldwide in New York, and has over 25 years of experience as an art director/designer/creative director.
Over this span, he has earned the reputation of being a multi-media channel creative specialist — developing and shepherding creative executions across multiple media platforms.
In 2003 he founded Johnny Agency to provide clients with a complete range of marketing and design services – which has grown to include branding, product development, packaging, mobile, e-commerce and more.
Johnny's clients benefit from his diverse experience and expertise in numerous verticals and marketing channels as well as his long-established network of creative and production resources.